INDIA

It may be robust but the Indian banking system is anything but fast. Even checks paid within Mumbai (Bombay), the financial capital, take two days to clear. In other locations clearing can take up to 15 days.
But all that is changing. In April 2004 the Reserve Bank of India (RBI) successfully completed a pilot project testing a system for online settlement of inter-bank transactions on a gross basis and in real-time. Called real-time gross settlement system (RTGS), the test involved four banks and several of their corporate customers. In the first phase all inter-bank transactions and treasury operations were shifted to the RTGS platform, which will allow online clearing of funds through check payments. Customer-related fund transfers are slated be included on the system at a later date. Additional banks and primary dealers will join the system within three months.
As well as speeding up key banking processes, the new platform should reduce systemic risks especially in the settlement and payment system. Not all observers are convinced it will work, though. There is a question mark over how effective the system will be since the major concern today is intra- and interbank connectivity. That has not been convincingly addressed, says P. Krishnamurthy, director, Deloitte, Haskins & Sells.
Bigger, technologically advanced banks are also concerned that the new system will eat into their profits. Bank with modern processes and IT systems, such as Citibank and HDFC Bank, traditionally benefited from the large float their cash management solutions to top-tier corporations generated. Though the large float will disappear, banks could charge an access fee for the online service, thus assuring a revenue stream, besides fine-tuning solutions on offer, says Krishnamurthy. The current solutions are intricately linked to counter-party risk, since most banks offer a credit facility to the client against an instrument transiting through the system, which is why, barring top-rated corporations and well-networked banks, few have benefited.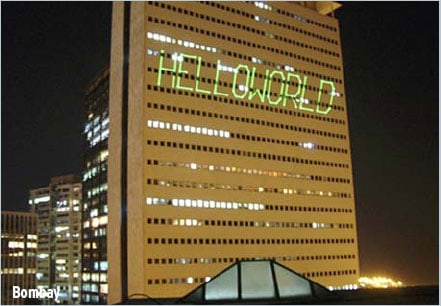 Aaron Chaze