QATAR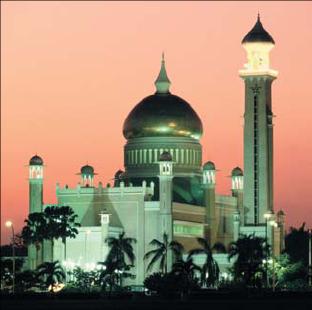 The Middle Eastern nation of Qatar sold the biggest-ever Islamic bond in October, a $700 million, seven-year global offering that also set a record for the longest maturity for such an issue. The deal was increased in size from an originally proposed $500 million and was heavily oversubscribed.
The floating-rate bonds were very favorably priced, at 40 basis points over the London interbank offered rate. The success of the issue, known as a sukuk bond, underlined the fact that Islamic financing has moved into the mainstream as a source of long-term funding. UK-based HSBC and Qatar International Islamic Bank were lead managers of the issue, which was structured in accordance with Islamic principles.
Malaysia issued the first sukuk last year. The Sharia-compliant bond issues do not pay interest, but generate regular payments based on leasing or rental income. Islamic sovereign bonds appeal to Muslim investors seeking to diversify their long-term holdings away from US debt securities. However, nearly half of the Qatari issue was sold to non-Islamic investors, who are more likely to trade their bonds, which bankers say will help to increase liquidity in the secondary market.
Bahrain listed a $250 million Islamic bond issue on the Bahrain Stock Exchange in late May, bringing the value of the exchanges bond listings to $1.25 billion, of which $730 million are sukuk bonds.
Turkey, Iran, the Philippines and Pakistan all are considering Islamic bond deals in the near future. In Iraq, the US-led Coalition Provisional Authority is encouraging international banks interested in rebuilding the countrys banking sector to include Islamic financing options in their product offerings (see Iraqi banking story, page 44). What was once seen as an esoteric form of financing has grown into a booming business, thanks to increasing demand from investors.

GP