United States/United Kingdom
By Gordon Platt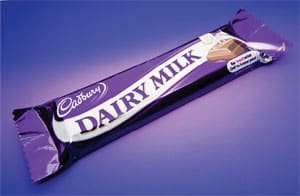 A sweet deal: Kraft swallows Cadbury after a long battle
US-based Kraft Foods' $19.7 billion takeover of British chocolate maker Cadbury last month will create the world's largest candy company. The deal was important in another sense: It helped to outline the new rules of the game for mergers and acquisitions in the post-credit-crunch world.
Kraft fought a six-month resistance before it finally won Cadbury's directors over with a sweetened bid. The US food company waited until the last possible moment to raise its final offer, heeding the advice of its largest shareholder, billionaire investor Warren Buffett, not to overpay for Cadbury. This shows how the M&A; market is evolving and that bidders will not pay outrageous prices just because they can borrow the money to do the deal. The hostile cross-border bid for Cadbury produced a bid payday for investment bankers and raised hopes that an increase in deal activity is in the works. M&A; bankers are once again willing to make financing available for deals, no matter how big, as long as the combinations make strategic sense.
The Kraft-Cadbury deal would unite two companies with complementary geographic footprints. Kraft has an elaborate distribution network in Europe that will help Cadbury to make inroads on the Continent. Meanwhile, Kraft is eager to increase its foothold in India, a fast-growing market where Cadbury has had a presence for 60 years.
Advisory fees on the deal will total more than $100 million. Goldman Sachs, Morgan Stanley and UBS, which advised Cadbury, will share fees of between $50 million and $56 million, according to Thomson Reuters and consulting firm Freeman. Kraft's advisers, Lazard, Centerview, Citi and Deutsche Bank, will share up to $58 million.
Bankers will collect additional fees on Kraft's $9 billion bridge loan.
The deal was important enough to draw a comment from UK prime minister Gordon Brown, who said the government was determined to ensure that Cadbury jobs were safe and secure. While there will clearly be significant job losses, Cadbury termed the offer as the best hope for the success and growth of its business.