Global
By Anita Hawser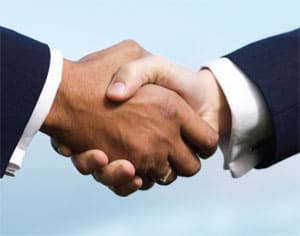 Mergers and acquisitions may have taken a dive during the recent financial crisis, but as the economy picks up, companies are looking to M&A; as a way to rapidly add to revenue growth in the coming years. They are also focusing much more intensely on ensuring any M&A; activity provides clear strategic benefits. More than half of the 150 companies that responded to a survey by consultant Deloitte between February and March 2010 say M&A; will add 5% or more to top-line revenue growth over the next two to five years. Chris Ruggeri, M&A; services leader at Deloitte Financial Advisory Services, says survey respondents' expectations for M&A-led; revenue growth were particularly significant when compared to the average annual revenue growth of 4% for the S&P; 500 over the past 10 years. "There may be some degree of bias because we were talking to M&A; people," she says, "but it tells us something about the outlook for the future and how significant they expect M&A; to be."
The survey, titled "Corporate Development 2010: Refining the M&A; Playbook," indicates that corporate development—loosely defined as a range of activities that support M&A-related; growth—is being taken more seriously by companies, with 70% of survey respondents anticipating that it will play an important role in helping them achieve their strategic goals in the next few years. "Corporate development used to be a guy sitting in a room with a speed dial to investment banks," says Ruggeri. "It was about getting deals done, but it wasn't really linked to strategy. Now there is a real acknowledgment, at least among serial acquirers, that there has to be a link between M&A; and strategy in order to achieve the expected results from a deal."
During the crisis, M&A; deals were still being done, says Ruggeri, but the focus was more on taking advantage of competitive weaknesses and building out the bottom line rather than on strategic growth. Post-crisis, Ruggeri says, companies are seeking more strategic growth opportunities, particularly in markets such as Asia and Latin America.
Despite the increased focus on M&A;, Ruggeri says companies could find it more difficult to get deals done as accessing financing is still challenging, particularly for smaller middle-market companies. She says a much higher level of due diligence is now required, too, and that senior management is becoming more involved in deals, which means deals are taking longer to execute. "There is a tendency now to not really cut corners but to take a more disciplined approach to M&A;," Ruggeri comments.
However, while 36% of survey respondents highlighted the ability to analyze value and risk as being most important when it comes to appraising the value of a particular deal, analytics ranked below organization, process and talent when respondents were asked what were the opportunities for improving corporate development effectiveness. Ruggeri says companies need to be more flexible in the analytical approaches they use to evaluate M&A; deals from a value and risk perspective.