GERMANY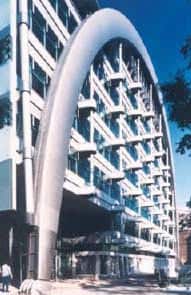 Almost all stock exchanges are currently listless, but few are listingless. On March 21, however, Nasdaq Deutschland was launched and now shares with the new market exchanges of Slovakia, Prague and Istanbul the dubious distinction of hosting no listed companies.

The new exchange, aimed at German retail investors, is 50% owned by Nasdaq Europe, with the remaining stake shared by the Berlin and Bremen stock exchanges, Dresdner Bank and Commerzbank.

CEO of Nasdaq Europe and chairman of Nasdaq Deutschlands management board Jim Weber says hes unfazed. Were pretty comfortable, he says, and just havent launched our sales effort yet on listings. Weber says the exchange is concentrating initially on building up trade in external stocks; investors can trade, on the SuperMontage Europe platform, a selection of stocks from the DAX, MDAX, TecDax, NASDAQ 100 and Dow Jones 30. We first want to build up liquidity and then, on that basis, hope to get companies listing, he says.

The challenges are daunting. Weber acknowledges that the IPO market is effectively shut at the momentperhaps through to next yearbut believes that companies already public will want to put secondary listings on Nasdaq Deutschland.

Some analysts disagree. Its extremely difficult to move liquidity from an incumbent market, and I cant see why anyone would be more likely to trade on this platform, says one. And youre going in at a time when the retail investor is not investing.

Flagship German tech exchange, the Neuer Markt, shut up shop last October after 96% of its capitalization disappeared with the tech slump.

Benjamin Beasley-Murray