United States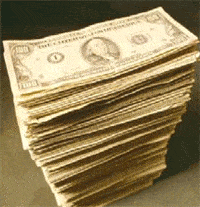 A recent survey has shown that senior financial executives are surprisingly eager to see more disclosure of the details of executives compensation. Despite the fact that heightened corporate governance and financial transparency are throwing increasingly more light on the activities and financial decisions of CFOs and CEOs, some believe that the compensation packages of senior management should also now come under harsher regulatory scrutiny.
More than 80% of 230 financial executivesCFOs, chief audit executives and controllerssurveyed by Oversight Systems in its 2006 report on risk management indicated that some form of Securities and Exchange Commission (SEC) guidance was needed around executive compensation. Only 18% said that the SEC should not regulate executive compensation.
Sixty-four percent of financial executives surveyed by Oversight were in favor of explicit reporting of post-employment agreements on compensation, otherwise known as golden parachutes. Private use of company jets and residential real estate was also highlighted by 58% of respondents, who believe company directors should report non-cash or non-stock compensation and benefits greater than $10,000.
When it comes to companies that issue stock grants to senior executives, 56% of respondents in Oversights survey said that the dollar value of such grants and potential future grants should also be reported. One in seven said limits should be placed on executive compensation, adding that individual payouts should not exceed a set multiple of the companys median compensation.
Financial executives in Oversight Systems study also called for greater financial disclosure from the secretive world of hedge funds. Sixty-five percent said that hedge funds should be required to report a breakdown of their portfolio by asset type, market cap and industry allocation, and 53% said that holdings pertaining to a hedge funds top-10 positions should also be disclosed. Only 6% said that hedge funds should not be required to disclose this information.
How many of those executives surveyed who would really welcome such scrutiny of their own compensation is another question altogether.

Anita Hawser