We have always been run along business principles. Eitan Raff, chairman of Bank Leumi, the bank founded by Thedor Herzl


ISRAEL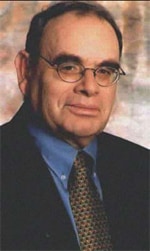 Eitan Raff

Dont do anything stupid after Im dead, was the supposed deathbed injunction of Thedor Herzl, the legendary founder of Zionism. At least some of his followers must have been listening. Late February around 500 of the great and good of international finance assembled in the City of Londons Guildhall to celebrate the 100th anniversary of Bank Leumi, the bank Herzl founded in 1902 as the Anglo-Palestine Company. The banks first branch was in Jaffa, the present-day Tel Aviv suburb of Haifa, but the pool of expertise it drew on was initially very much rooted in London, where it was set up with just 5,000 of capital.
Despite its intimate links with a visionaryand controversial program of nation building, the bank has never been in the game of hand-outs.We have always been run along business principles, says Eitan Raff, Leumis chairman.Against a century of political turmoil, the bank has plunged into the red just oncein the mid 1980s when the Israeli agriculture sector faced meltdown.
But with the countrys economy stalled by the Palestinian intifada, continuing backwash from the high-tech bubble and a degree of institutional sclerosis, profits are hard to come by right now. In the first three quarters of 2002, Leumi made a net profit of 421 million shekels, to give a return on equity of just 4.2%.We cannot be happy with that, says Raff. He sees some signs of hope:Traditional exports are picking up on the back of a weakening currency and declining real wages, but for Leumi the current story is mostly one of retrenchment at home and expansion abroad. Long known as the pre-eminent bank of the Jewish diaspora, Leumi is attempting to expand its private banking network to middle-market customers. Its in a buying mood, too, with its interest in the Israeli Discount Bank of New York well flagged. Setting up in Russia, the source of over one million recent immigrants to Israel, is also under discussion, says Leumi strategy head Yona Fogel.

Mark Johnson