Qatar/United Kingdom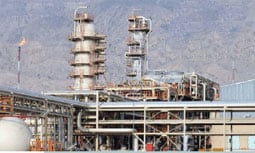 Qatar Petroleum and ExxonMobil secured funding in December for the $12 billion Qatargas II project, which will supply LNG from Qatar to the UK beginning in 2007. The $7.6 billion bank financing for the venture, the largest energy-project financing ever, involved 58 lenders, including conventional and Islamic banks, as well as the US Export-Import Bank.
The agreement was the third-largest project financing of any kind, after the Channel Tunnel and a Taiwanese high-speed rail financing. The lenders formed the largest group of mandated lead arrangers ever in a bank syndication, according to Royal Bank of Scotland, which served as financial adviser, and White & Case, the legal adviser for the project sponsors.
The complex project includes the development of offshore wells, production platforms, pipelines and natural gas liquefaction facilities in Qatar; construction of the South Hook import terminal in Milford Haven in South Wales, UK; and the sales and marketing of the gas. Qatar Petroleum owns 70% of the project, and ExxonMobil 30%. South Korean shipbuilders won orders to build 16 LNG tankers, which will be the largest membrane-type LNG carriers to transport the gas to the UK.
The bank financing agreements include a $530 million Islamic financing, the largest such long-term financing, and a $1.1 billion financing for the South Hook Terminal. At 25 years, the terminal financing is the longest British pound-denominated energy transaction without government or mono-line credit-insurance support.
Banks with major roles in the project financing include BNP Paribas, HSBC, Barclays, Royal Bank of Scotland, Sumitomo Mitsui Banking, Gulf International Bank, Qatar National Bank and Citigroup. South Hook Terminal role banks include SG, Sumitomo Mitsui and Citigroup.
This is the first LNG financing where the entire chain from wellhead to terminal has been developed by the same partners throughout and financed as an integrated financing.

Gordon Platt