United States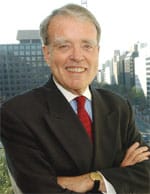 McDonough: Too much effort expended

US regulators took two steps last month to reduce the costs of complying with the Sarbanes-Oxley Act, saying that companies and auditors should use more common sense in applying the new rules on internal control over financial reporting.
The Office of the Chief Accountant of the Securities and Exchange Commission issued a statement that, in effect, gave management some wiggle room. Management is not required by Section 404 of the act to assess other internal controls, it said. Further, while reasonable assurance is a high level of assurance, it does not mean absolute assurance.
The SEC staff statement also suggested that public accounting firms should recognize that there is a zone of reasonable conduct by issuers that should be recognized as acceptable.
The staff said it believes that management should become more efficient in completing future assessments of controls over financial reporting through the natural learning process.
Meanwhile, William McDonough, chairman of the Public Company Accounting Oversight Board, said too much effort is being expended in some cases to verify financial statements. The board issued a statement of its own clarifying the rules, which it said would tend to reduce the costs of compliance.
Under Section 404 and the rules the SEC adopted to implement the section, each accounting firm that prepares or issues an audit report on a companys annual financial statements must attest to managements assessment of internal control.
While identifying control deficiencies is important, the overall focus of internal-control reporting should be on those items that could result in material errors in the financial statements, the SEC staff statement said.
Corporate executives have complained that the costs of compliance are high, and the main effect has been to increase the earnings of their accountants.

Gordon Platt