Russia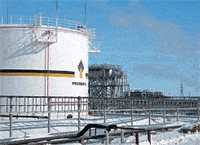 Rosneft IPO: Frosty reception

Russian oil giant Rosnefts listing in mid-June was undoubtedly a landmark event. The $10.4 billion deal was the largest oil IPO, the largest-ever Russian float and the fifth largest in the world. But more important than the deals size was the messages it sent to the world, both intended and unintended, about the company and Russia.
For Rosneft, the IPO showed it is a global player with a $79.8 billion valuation, a legitimate businessexemplified by a London listingand a Western-style business attitude. It installed Morgan Stanleys Peter OBrien as CFO and appointed a handful of independent directors.
The Kremlin, which retains 85% of Rosneft, aimed to silence claims by US defense secretary Donald Rumsfeld, among others, that Russia is restricting access to its oil fields while using its resources to bully other countries. The timing of the IPO, a day before the G-8 met in St. Petersburg, was far from coincidental.
President Vladimir Putin hoped that subjecting Rosneft to foreign investors scrutiny would highlight the new transparency in Russia. But instead, Rosnefts IPO underscored the corruption and authoritarianism that plague the country.
The float reminded the world that Rosneft acquired its main asset, the Yugansk oil field in Siberia, at a knockdown price in a dubious auction when its rival Yukos was forced out of business by the government. With numerous court cases proceeding against Rosneft, the legitimacy of Rosnefts business is far from certain. Moreover, the Kremlins dominance in the IPO indicated that Russia is not a Western-style economy. In order to achieve the Kremlins preferred pricingat a significant premium to Russias number-one oil company Lukoil, which is much largerit was necessary to tap buyers that wanted access to and influence in Russia. Half of the float was sold to strategic investors such as BP, China National Petroleum Corporation and Malaysias Petronas, while state-owned banks and Russias oligarchs also bought huge stakes. The IPO was undoubtedly a success, but Rosnefts legacy could be limited liquidity while Russias is a blot on its capital markets reputation.

Laurence Neville