Russia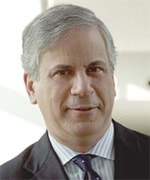 Tessler:Wants better

standards in Russian

capital markets

The international central security depositary (ICSD) Clearstream is the first to accept the Russian ruble as an eligible settlement currency. Following increasing demand from issuers and investment banks, the ruble became a full settlement currency within the Luxembourg-based ICSD from mid-January.
A Clearstream spokesperson says that its acceptance of the ruble was based on market demand as investment banks and issuers wanted to gain exposure to the appreciating Russian currency by issuing eurobonds denominated in rubles.
On January 1 of this year the Russian government passed the Currency Regulation Law, which allowed for full trading liberalization of the Russian currency. Clearstreams CEO, Jeffrey Tessler, said in a statement that the rubles eligibility for settlement was made possible as a result of its close cooperation with the Central Bank of Russia. We look forward to continue working with the Russian authorities and assist them in bringing the Russian capital markets to the highest possible standards of excellence, he said.
The Clearstream spokesperson does not rule out accepting other settlement currencies, saying that last year it elected both the Dubai dirham and Botswanas pula as settlement currencies. We accepted the pula because the African Development Bank asked us to do so, the spokesperson says. There was interest in issuing bonds denominated in the pula. The African Development Bank is keen to reduce foreign exchange risk by encouraging lending in local currencies as well as promoting the development of local bond markets.
Clearstream also says there has to be significant market demand before it accepts a settlement currency. We wouldnt do it for just any currency, the spokesperson says. Factors it considers before accepting a settlement currency include market demand from both investment banks and issuers wanting to trade bonds denominated in a particular currency, a currencys volatility and the strength of the economy backing the currency.

Anita Hawser