CIS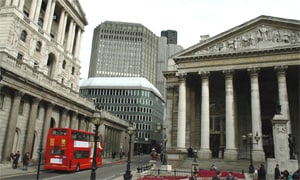 London-bound: The citys appeal is growing

Russian and other CIS-based companies overwhelmingly select the London Stock Exchange as the favorite foreign destination for raising equity capital, according to a study by Ernst & Young. The LSE and its growth market, known as the Alternative Investment Market, or AIM, accounted for two-thirds of all equity placements and 41% of the cash raised by CIS companies in the three years ended last December, the study says.
Companies are attracted by good demand for initial public offerings in London, as well as lower compliance costs than in the US, says Mark Jarvis, managing partner for client service and accounts at Ernst & Young, a global audit and consulting firm that employs 1,880 people in its 13 offices in the CIS countries. And, of course, London is much closer geographically than New York or Toronto, he says.
It is clear that the LSE will remain the key exchange for CIS companies in the next few years, Jarvis says. For 2005 this is already an easy guess, considering that [Russia-based mobile-phone conglomerate] Sistema received over $1.3 billion in its LSE placement this year, he says.
According to the LSE, its members traded $64 billion of Russian stocks in 2004, a 76% increase from 2003. A typical London placement for the region is a company registered in the UK, holding stakes in two or three CIS oil or metals-mining projects and co-managed by reputable Western directors, says Vladimir Merkushev, research director for the CIS at Ernst & Young.
While energy and mining will remain important, the study says consumer and financial companies will increasingly list CIS-registered companies in the next few years. Banks last year replaced energy companies as the major borrowers on the eurobond market in the CIS.


Gordon Platt