SOUTH KOREA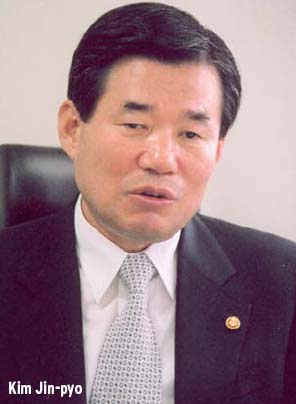 Until recently, South Koreas recovery from the Asian crisis of five years ago was an easy success story to sell. But double-digit growth has stalled over concerns about the peninsulas nuclear standoff, the war in Iraq and question marks over the new governments ability to implement financial reform.

A South Korean delegation, headed by finance minister and deputy prime minister Kim Jin-pyo toured the City of London and Wall Street in April, hoping to shore up investor confidence in the country. Some foreign investors fear that the labour and social policyoriented government formed under President Roh Moo-hyun may dampen economic growth further.The Korean ministry of finance and economy has cut its 2003 growth forecast to (a still optimistic) 4%.

Many are even questioning the basis of our recent success, Kim told journalists and investors in London which, he said,only encourages us to press forward our reforms. Corporate management, he promised, will be made more transparent with the introduction of tighter accounting standards (a key concern in the wake of recent large-scale corporate frauds in the country) and public finances will be made more efficient. Meantime, the government is urging banks to put a one-year grace period on overdue housing loans, as consumer debt has rocketed to 70% of GDP.

One subject Kim didnt have to field questions on from the London press: SARS.The virus stalking Asia had yet to hit the country. By the time Global Finance went to press, seven people there were SARS suspects.

BBM