EUROPE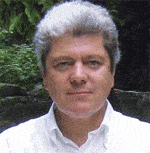 Desmares: Corporates cool on SEPA.
Businesses and public sector organizations operating in Europe have until 2010 to abandon existing national payment instruments and adopt new pan-European credit transfer and direct debits. At least that is the central tenet of the single euro payments area (SEPA), which dictates that from January 2008 banks will start offering SEPA credit transfers and direct debits, new payment instruments designed to reduce the costs of cross-border payments in the eurozone and to harmonize national differences.
But migrating to the new SEPA instruments is not proving as straightforward as banks and regulators had hoped. According to the World Payments Report 2007, a new survey of major European banks, regulators may need to provide further incentives to persuade companies to adopt the new SEPA instruments. It was hoped that SEPA adoption would reach critical mass by 2010, but based on analysis of SEPA implementation and migration plans for the 13 eurozone countries, the report concludes that it is unlikely critical mass will be achieved even by the end of 2011.
The public sector alone could contribute 29% of the volumes required to achieve critical mass for SEPA credit transfers and direct debits. But according to Patrick Desmares, secretary general of the European Financial Management & Marketing Association (EFMA), one of the co-publishers of the report, corporates—which are needed to make up the remaining critical mass—are dragging their heels. EFMA, Capgemini and ABN AMRO published the report.
"Many domestically focused corporations are reluctant to work toward SEPA implementation, arguing that it should be the responsibility of banks and regulators to fulfill their business requirements," says Desmares. "Regulatory as well as business incentives are therefore vital to attract these parties to act."
Even if these incentives are provided, the report says some countries will retain legacy payment systems for as long as demand exists. And a number of companies argue that the new SEPA instruments are not a significant improvement on existing national payment instruments so there is no incentive for them to adopt them. But with national payment systems co-existing alongside the new SEPA payment instruments for longer than anticipated, the banks are going to bear the brunt of the costs.
Anita Hawser