SWITZERLAND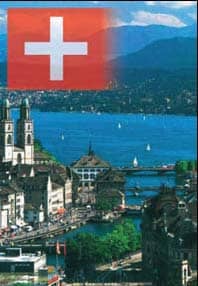 Is this, finally, the future of private banking? UBS, the Swiss bank that runs the worlds leading private banking operation, said in February that it would combine five venerable private banking outfits it owns into one. Announcing the move, UBS chief executive Peter Wuffli admitted this might just signal the wave of consolidation participants and observers alike have been predicting for years.
With the worlds richest people as potential customers, private banking ought to be a goldmine. For some, it has been. Too often, though, banks have found that high-maintenance customers have combined with a fiercely competitive banking environment to shave margins to wafer-thin levels.
The obvious solutionconsolidation has so far largely failed to emerge in the absence of a dominant mover and against a widespread fear that wealthy customers crave the boutique feel of small, old-fashioned names and will flee any suggestion of a financial supermarket. UBS aims to sidestep these worries, retaining bank nameplates while combining administration and products. The names involved certainly exude an old-world feel: Armand von Ernst, Banco di Lugano, Bank Ehinger, Cantrade and Ferrier Lullin will all be merged, together with wholly owned fund manager GAM. GAM has made its mark in hedge funds, and better marketing of that growing asset class is a clear objective of the merger.
Logic is one thing, of course, execution another, and whether UBS can run a Rolls Royce operation with Mercedes-Benz costs remains to be seen. But with private banking funds shrinking worldwide in the face of plunging stock markets and a general assault on offshore banking, its likely more banks will follow UBSs lead.

MJ