United States/China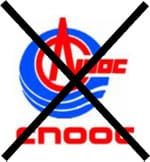 When Chinas CNOOC withdrew its $18.5 billion all-cash offer to buy US oil company Unocal in early August, it cited the political environment in the US as the reason for not sweetening its bid to top a rival offer from Chevron, a major US oil company. Hong Kong-based CNOOC, which is 70%-owned by the Chinese government and is the countrys third-largest oil producer, said the political reaction in the US to its offer was regrettable and unjustified.
It was also ill-advised, says Robbert Van Batenburg, head of research at Louis Capital Markets, a New York-based broker-dealer of equities and derivatives. The US should embrace foreign direct investment, he says. FDI is always a good thing for our economy.
China is making a positive contribution to the US economy and financial markets, a fact that is often overlooked in reports on its trade surplus, Van Batenburg says. The US economy is strong, not only because of robust domestic consumption but also because of growing demand for US exports in China and other emerging-market countries, he adds. The benefit to the US is not limited to exports but includes low inflation, he says.
Most raw-material price increases have been absorbed by Chinese and other Asian manufacturers who have been unable to pass any of these costs on to the consumer, according to Van Batenburg.
Van Batenburg is also among those who believe that if China bows to US demands to revalue the yuan dramatically, inflation will return to the US economy. Tariffs would be unlikely to work either, they believe, because China could simply compensate its exporters through tax breaks.
Protectionism has curtailed economic growth in Europe, Van Batenburg says. Lets hope it doesnt happen to the US.
The political wrangling required to get the Central American Free Trade Agreement through the US House of Representatives by a two-vote margin, however, reflects lukewarm support at best for open markets.


Gordon Platt