NEWSMAKERS: INDIA
By Aaron Chaze
After two decades leading India's largest and most respected conglomerate, Ratan Tata will step down in December 2012 as chairman of Tata Sons—the holding company that runs the $83 billion Tata group of companies, with over 100 operating companies and $77 billion in market capitalization.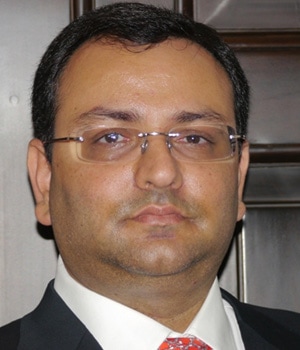 Mistry will succeed Tata at Indian conglomerate
The search for his successor lasted over a year, and the company announced on November 23, 2011, that Cyrus Mistry, 43, had been appointed deputy chairman and will takeover as chairman when Tata steps down. An Irish citizen of Indian origin, Mistry is the younger son of TSL's largest shareholder—Shapoorji Pallonji Mistry, who holds 18% of the company.
Mistry has big shoes to fill: Ratan Tata took group revenues from $5 billion to $83 billion in 20 years—with 58% of revenues from outside India—and made the Tata empire into the largest private sector group in India, as well as the UK's largest manufacturing employer. Tata now controls several global consumer and manufacturing brands—from Tetley Tea to Jaguar and Land Rover automobiles. Ratan Tata also engineered the acquisition of Corus Steel and oversaw the rise of Tata Consultancy Services to become Asia's largest software services company.
Until his appointment as Tata Sons chairman-designate, Mistry was managing director at the 147-year-old Shapoorji Pallonji Group, his family-owned and privately held real estate and construction company.
The SP Group is one of the largest construction companies in India, having built many of Mumbai's landmark buildings, along with the parliament house in Kabul, Afghanistan, and the royal palace of the Sultan of Oman. The Mistry family has a net worth estimated by Forbes magazine at $8.8 billion.
Mistry will be leading the Tata Group at a time when it has taken on large debt to finance acquisitions in the global steel and auto sectors, through Tata Steel and Tata Motors respectively, which have been hit by the economic downturn since 2008.