Natural gas prices fell 78% last year and Gazprom's revenue is estimated to have fallen in half as a result.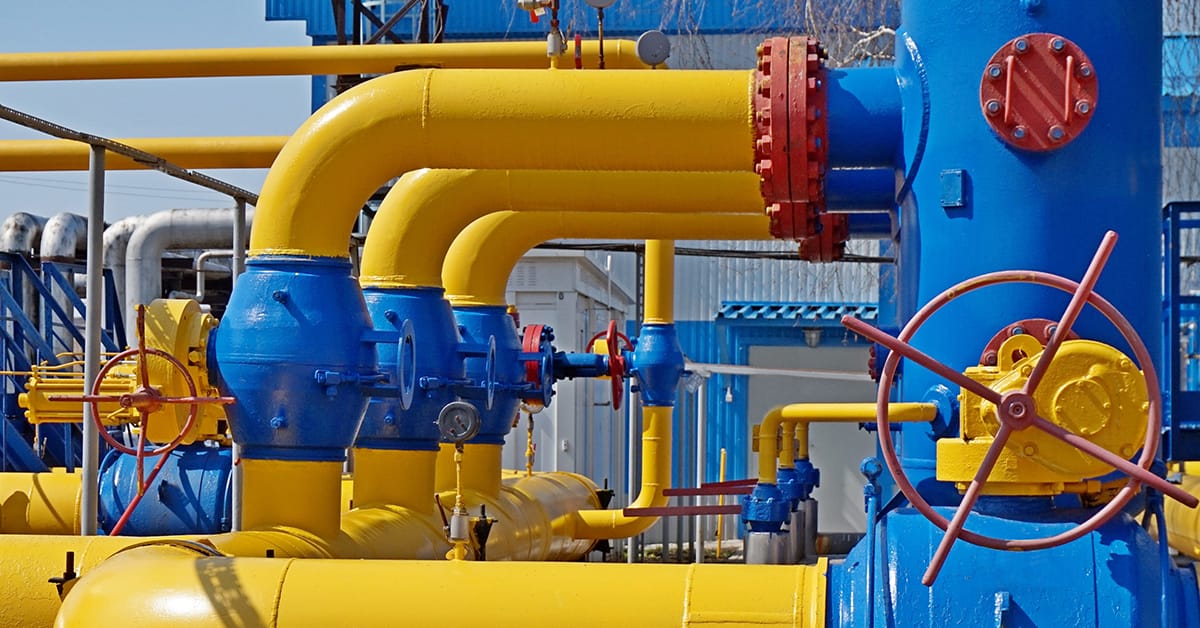 One year after the Russian invasion of Ukraine, Russian President Vladimir Putin and Western natural gas traders can agree on at least one point: They both missed the mark when it came to pricing natural gas.
After reaching a 14-year high of $9.85 per million metric British thermal units in August last year, the US benchmark Henry Hub Natural Gas Spot Price took a sharp turn lower, losing an incredible 78% in value to now trade at a near-record low, well below prices before the war in Ukraine. The European benchmark ICE Dutch TTF has followed a similar trajectory, also trading below prewar prices, albeit falling at a slower pace.
The market rout comes despite a sharp downturn in Russian gas exports to Europe. According to data from the Council of the European Union, a little more than one-third of the EU's natural gas supply came from Russia on the eve of the war. But with post-invasion sanctions cutting the country off from international trade.
But while Putin and natural gas traders alike had reckoned that a drop in Russian exports would pressure the commodity's global stocks, it turns out the combination of a warmer-than-expected European winter along with a sharp increase in production of liquefied natural gas (LNG), particularly in the US, has led to a much more relaxed market.
Furthermore, as the world adapts to lower Russian natural gas supplies, other countries have picked up the slack. Mexico's state-owned Federal Electricity Commission is said to be focusing on the commodity's production as the focal point of future expansion. Likewise, Chile and Peru have also stepped up their LNG efforts.
"The war in Ukraine has had far-reaching impacts on energy security around the world and caused structural shifts in the market that are likely to impact the global LNG industry over the long term," says Steve Hill, executive vice president for energy marketing at Shell, in a company statement.
The trend represents a significant setback to Russia's long-term natural gas market leadership. While statistics remain unclear, Reuters calculates that the country's largest energy company, Gazprom, lost about half its revenue last year.