Tate & Lyle's new CFO expected to be pro-active on the M&A front to take advantage of growing consumer demand for health and wellness products.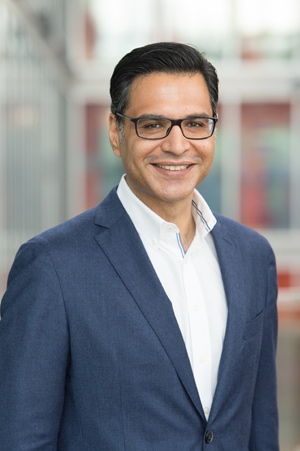 UK-headquartered multinational agribusiness Tate & Lyle has just named finance veteran Imran Nawaz its new CFO, effective from August, as it continues a board shake-up that began in January when the previous finance director, Nick Hampton, was promoted to chief executive.
Nawaz, who worked previously for Mondelz and Kraft, is likely to forge ahead with an M&A strategy that will help Tate & Lyle grow its speciality food ingredients division, which includes sweeteners, thickeners and 'wellness' ingredients, such as dietary fiber. Since selling its sugar business to American Sugar Refining for £211 million in 2010, Tate & Lyle, once the world's biggest sugar processor, has responded to changes in tastes with a focus on healthier ingredients.
"The entire Board and the new management team will probably be more pro-active regarding M&A," states Investec analyst, Alicia Forry. "The speciality food ingredients division is a higher-growth and higher-return area of the business—and this is where management will logically focus."
To do this Forry says, "the management team will work together to strengthen the existing speciality food ingredients business by tightening up areas such as innovation, compensation targets, customer diversification and expanding geographically. This move could necessitate selling some under-performing assets."
To help capitalize on the opportunities offered by the higher-margin, innovation-led speciality business, Tate & Lyle made a string of investments to expand food R&D facilities in its big growth markets—including a major expansion of its food application laboratory and customer-facing facilities in Mexico City and a doubling in the size of its food application laboratories in Shanghai and Singapore.
Increasing consumer demand for healthier food and drink is driving many manufacturers in emerging markets to turn to Tate & Lyle for help in lowering calories, sugar and fat. Last year, according to Innova Market Insights, product launches with a health and wellness claim increased by 32%.