MILESTONES: EUROPE
By Anita Hawser
It has been almost three years in the making and encapsulates European regulators' response to the collapse of Lehman Brothers and the implosion of the collateralized debt obligation market following the subprime crisis in the US.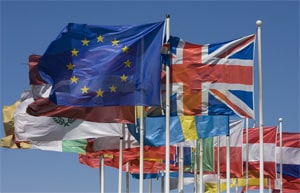 The much-anticipated European Market Infrastructure Regulation—Europe's answer to the US's Dodd-Frank Act—was adopted by the European parliament in late March. EMIR aims to bring greater transparency to over-the-counter derivatives markets by requiring that OTC contracts be cleared via central counterparties (CCPs) in order to minimize counterparty risk. According to a European parliament press release, members also secured a requirement that all derivatives contracts, not just OTC trades, be reported to trade repositories—central collectors of OTC derivatives data—which would publish aggregate positions for different classes of derivatives.
The Depository Trust and Clearing Corporation in the US, which provides clearing, settlement and information services for equities, corporate and municipal bonds, government- and mortgage-backed securities, money market instruments and over-the-counter derivatives, described EMIR as a major milestone in Europe's efforts to bring greater stability to financial markets. Yet in a statement the DTCC said in the months ahead unresolved issues, such as extraterritoriality and ensuring that EMIR was in line with similar regulations implemented in other regions such as the US and Asia, needed to be addressed.
Under the EMIR legislation, the European parliament states that CCPs from third countries or outside the EU will be recognized only if the legal regime in that country provides for an "effective equivalent system for recognition." The legislation also presages an enlarged role for the new regulatory body, the European Securities and Markets Authority, which will monitor trade repositories and grant registration. ESMA will also be given the power to block authorization for a CCP to operate in the EU.