Can new leadership continue Alibaba's success?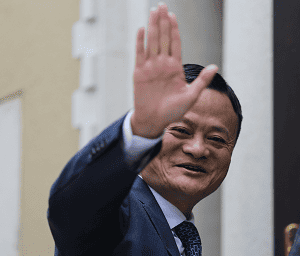 Jack Ma, founder of China's e-commerce giant Alibaba, surprised shareholders and the public last month when he revealed he will step down as executive chairman in September 2019. His successor will be CEO Daniel Zhang.
The appointment bucks a common preference for hereditary succession in China and suggests that Ma wants his creation to move in a more conventional, meritocratic direction. Zhang earned his position by dint of experience and business acumen. In a letter to staff and shareholders, Ma lauded him for overseeing 13 quarters of "consistent and sustainable growth" since he took on the CEO role in 2015.
The praise is warranted. During that time, Zhang oversaw the company's online and offline New Retail initiative and pioneered Singles Day, the much larger, Chinese cousin to Black Friday in the US But Zhang's history with the company goes back further. He joined Alibaba in 2007 as CFO of its consumer-to-consumer marketplace subsidiary, Taobao; he soon became the unit's COO.
For Ma, the promotion announcement burnishes the company's corporate governance credentials. In his statement, he said the transition demonstrates that Alibaba has "stepped up to the next level of corporate governance, from a company that relies on individuals to one built on systems of organizational excellence."
This is a significant statement in China, where so-called key-person risk is a recurring corporate governance bugbear, particularly among its tech giants. Just how big a shift it represents is less clear, however. Ma's company has come under criticism for its "Alibaba Partnership" system. Unlike many listed companies, Alibaba's shareholders don't elect directors to the board. Instead, nominations are made by a group of around 30 co-founders and senior managers, including Zhang. The group wields control over the majority of the board, despite having a minority share in the business.
It was this mechanism that prevented the New York-listed company from initially going public in Hong Kong. It is also the reason a governance metrics report by MSCI in 2014 listed Alibaba's governance profile as having "a high level of risk to public shareholders."