China's got a new finance minister. Will it make a difference?
Given that China's growth is slowing, the decision to replace Finance minister Lou Jiwei with Xiao Jie is controversial—yet not surprising. Until recently, Xiao, 59, served as deputy secretary-general of the State Council. Before that, he was tax chief and deputy minister of Finance.
Xiao is expected to continue Lou's expansionary fiscal policy. Lou oversaw restructuring of local government finances, putting tight controls on debt after the frenzy of borrowing that followed the global financial crisis. He is well regarded among the international investment community. In April he made headlines when he described then-candidate Donald Trump as an "irrational type." Lou's departure is likely age-related; in China such officials typically retire at 65.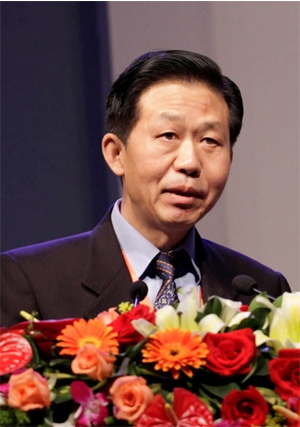 The man stepping into his shoes is relatively unknown, yet Bo Zhuang, chief China economist and director at TSL Research, says Xiao's appointment is no surprise. His career mirrors that of four Finance ministers who served before Lou: all served as vice ministers of Finance and directors of the State Administration of Taxation.
"Like his predecessor, Lou, Xiao is a well-known technocrat in the market-oriented economic policymaking community," Zhuang says. "He is a member of the elite Chinese Economists 50 Forum, a group of influential economists and policymakers known to be liberal, market-oriented thinkers."
China's top economists may disagree on the finer points, but most are in accord that markets should determine economic outcomes, Zhuang adds. Xiao and his predecessor co-authored a paper on financial and tax reforms in 1987.
Raymond Yeung, ANZ Banking Group's chief economist for China, says many expected a leadership reshuffle following the Communist Party's plenary session in October. He believes Xiao's previous role heading the taxation bureau will help the Ministry balance its policy focus between spending and revenue. But the biggest challenge for Xiao, Yeung says, will be improving the fiscal relationship between the central and local governments and dependence on land sale taxes for revenue. TSL's Zhuang says Xiao will need to decide how to introduce property tax in the next few years to offset declining government revenue growth.
Given Xiao's background and long association with economic technocrats, it is unlikely he will pursue policies radically different from his predecessor. "Finance ministers in China aren't usually Politburo members," Zhuang notes. "This means Xiao has little ability to effect large-scale change, even if he wanted to."