MILESTONES: EUROPE

ByAnita Hawser

With the European Central Bank temporarily suspending the use of Greek bonds as collateral in return for loans (repurchase, or repo, agreements) and regulators forcing market participants to back more of their exposures with assets, repo market participants are calling for a wider range of assets to be considered for inclusion in repo agreements.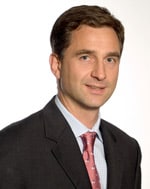 De Schaetzen, Euroclear: Mobilizing collateral in Europe

Given the regulatory pressure to collateralize exposures, regardless of transaction type, there is a greater need for collateral, says Olivier de Schaetzen, director, head of product solutions, Global Markets at Brussels securities depository Euroclear. But going forward, there may be a risk of a shortage of good-quality collateral.
He says clients are looking for a solution to expand the range of assets that are eligible for repo financing. Until recently, sovereign debt was widely used, but given recent downgrades and Greek debt suspension from the ECB repo market, Greek banks holding Greek sovereign bonds have turned to their central bank for emergency liquidity assistance. This is a new development in the European repo market, and the outcome is as yet unclear.

In addition, there is an increasing regulatory requirement for loans to be collateralized (backed by collateral)particularly in the OTC derivatives markets, where regulators want trades to be cleared via central counterparties. De Schaetzen says central clearing requirements make the collateral shortage even more significant. Derivatives collateral management is in an extremely challenging environment, he says. Regulators want to push as much through exchanges [as possible], which means CCPs will novate all trades, risk-manage the transactions and call margins. However, the requirements that CCPs place on eligible securities collateral are pretty strict.

De Schaetzen says Euroclears mission is to increase its clients ability to mobilize securities collateral around different pools of collateral. It is fragmented from a settlement perspective, which means there are pools of collateral all over Europe. Euroclear is looking at accepting a number of new asset classes as collateral in its triparty platform, including loans held on banks balance sheets. Other assets being considered include investment funds and ETFs. Commodities are already being used: Last October, UK derivatives clearinghouse LCH.Clearnet announced that it would accept gold bullion as cover for margin liability.