Olaf Scholz's spending policies and his Social Democratic Party'scriticism of Angela Merkel's 'forced austerity'could lead to higher spending, a reduction of Germany's historical surplus and the risk of inflation.
Following months of political deadlock after Germany's federal elections last year, Social Democrat Olaf Scholz is expected to become the country's finance minister.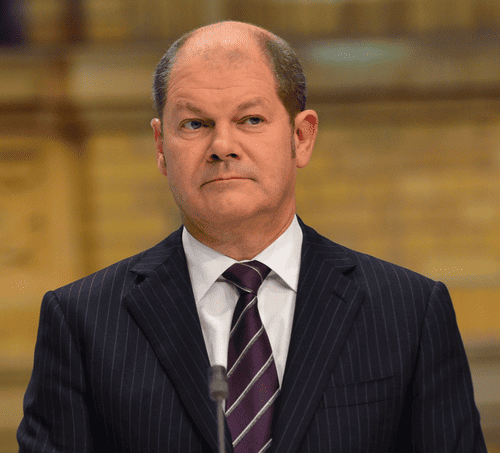 The Hamburg mayor will both control the finance portfolio and serve as a vice chancellor. Scholz's spending policies and his party's criticism of the 'forced austerity' instituted by chancellor Angela Merkel's Christian Democrats could lead to higher spending, a reduction of Germany's historical surplus and the risk of inflation. Still, the new coalition agreed to EU budget rules and to the union's vision for a European Monetary Fund to prevent future European crises, such as the bailouts in Greece and Portugal led by Merkel's earlier coalition.
Following the U.K.'s Brexit decision and the US's "America First" rhetoric, much of the rest of the world expects Germany, Europe's largest economy, to lead on such strategic matters as European immigration policy and transatlantic trade or investment partnerships. Scholz's party takes a less interventionist view of economic and foreign policies, although Merkel would prefer to continue to press Berlin's European influence.
The new government and its finance minister come into office at a time when the world's economic recovery is gaining momentum following a decade of recessions.
"The economy is currently running at full speed," says Ferdinand Fichtner, chief economic forecaster with the German Institute for Economic Research. "However, future growth may not be so high."
The International Monetary Fund recently revised its global annual growth forecast to 3.9% for 2018 and 2019, driven by Germany and many of its European neighbors. Berlin's current account surplus was at around 8% of GDP last year, and the IMF calls for its reduction to improve Germany's, and consequently Europe's, productivity and wage growth. Scholz's investment policies can support this economic momentum.
As the US pursues protectionist trade policies, Germany's new finance minister could help establish transatlantic partnerships on other financial matters. The US Treasury, for example, has been amenable to working with its European counterparts to finalize the Basel III global banking rules.