MILESTONES: CYPRUS
By Justin Keay
These are roller coaster times for Cyprus.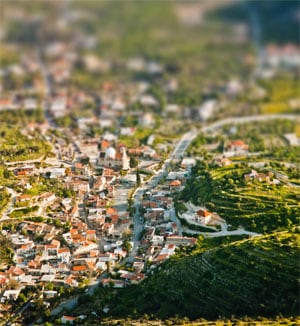 Resource wealth to benefit Cypriots
But there may be very good news on the horizon. US company Noble Energy is drilling offshore close to where Israel recently found substantial hydrocarbon deposits and will announce results in December. Hopeful, Nicosia is already preparing to set up a sovereign wealth fund akin to that of Norway and—despite vehement opposition from Turkey to the drilling—is promising that all Cypriots in the divided island will benefit.
At the moment, however, the country is dealing with slow or flat growth and fears of Greek contagion. The embattled minority government admits that 2011 growth could be zero or at best 0.5%. The low estimate is based on two concerns in particular: a slowdown in the housing market—some prices are 30% off their peak; and the loss of some 40% of the nation's power generation capacity following July's explosion at the Vasilikos power plant. Repairing the plant could cost roughly a billion euros.
"As an open economy facing a difficult external environment because of problems in Greece and the eurozone, Cyprus is facing challenging times", says Andreas Charalambous, director of economic research and EU affairs at the Cyprus ministry of finance.
Problems have been made worse by the need to service some 1.4 billion euros in loans at higher-than-expected rates of interest: long-term yields on Cyprus bonds have risen well above 10%, against just 4.5% earlier this year.
The big concern is the extent to which the Greek crisis affects Cyprus' economy, and particularly its banking sector. The country's exposure to Greek debt is over 150% of Cyprus' GDP, and Bank of Cyprus and Marfin Popular Bank have already been downgraded by Moody's and Standard & Poor's—showing the impact on local banks.