So far, markets seem content to wait and see what the new leadership can do to restore economic stability.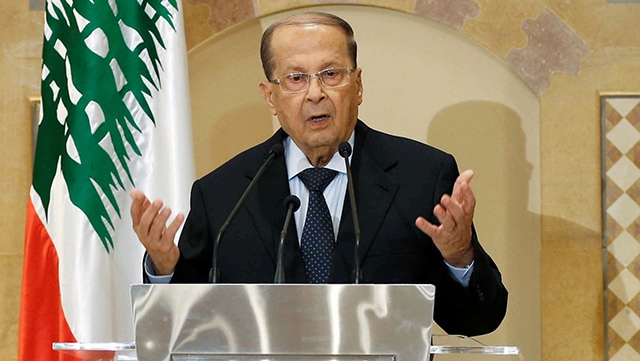 After two years of a political vacuum, Lebanon has finally elected Michel Aoun president of the republic. Under the constitution, however, the head of state has little power, and his election sparks little hope.
"The election of Michel Aoun should restore the normal activity of the institutions, thus increasing confidence in the economy," says Riad Salamé, governor of the Lebanese Central Bank.
Aoun, who is 83, is a strong ally of the Iran-backed Lebanese party Hezbollah and of the Syrian regime. "The first challenge is political stability," says Wissam Fattouh, secretary general of the Union of Arab Banks. "The new president needs to give a positive signal to the world and show that he has no agenda other than the Lebanese agenda."
Days after his election, Aoun appointed former prime minister and Saudi ally Saad Hariri as head of the government. Both have vowed to restore national unity and economic prosperity. Yet financial markets remained unmoved.
"The impact of the elections on the financial markets is negligible," says a senior financial consultant at one of Lebanon's leading wealth management funds. "Right before Aoun's victory, shares of the main Lebanese company on the stock exchange—Solidere—went up from $9 to $13, but it was trading between $30 and $35 in 2008."
With a $73.4 billion public debt, Lebanon has the third-highest debt-to-GDP ratio in the world. The local economy is struggling with spillover from Syria's conflict, which has sent 1.5 million refugees to Lebanon, blocked Lebanon's only overland trade route, and prompted Gulf countries to ban their citizens from traveling to Beirut.
"Gulf countries are the main foreign investors in Lebanon, and they still have an embargo against the country," says Georges Chehwane, chairman of Plus Holding, which runs $250 million worth of real estate projects in Lebanon. "The election is a good sign, but the main issue, which is the Syrian conflict, remains."