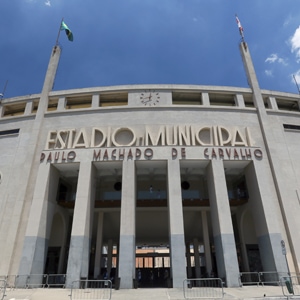 The biggest city in the Western Hemisphere is ready to sell two of its largest assets and to turn over to the private sector operation of 15 public parks, a historic soccer stadium, the funerary state monopoly, 15 markets and other services.
These are the main reforms promised by the new mayor of São Paulo, João Doria, a communications executive and TV talk show anchor who rejects the politician label and embraces a conservative agenda.
Doria will manage a city with more than 12 million inhabi-tants. Most of the country's biggest companies and banks have their headquarters in São Paulo, which is also recognized as one of the worst examples of social inequality in Brazil.
His privatization program should start this year with the sale of the Anhembi convention center, which includes the carnival parade facility (the "Sambadrome") and the entire area of the Interlagos race circuit, where the Brazilian Grand Prix of Formula 1 has taken place since 1972. Both assets are considered profitable, but their sale could raise $2 billion in cash for the city.
The stadium will remain a local state asset, as will the parks, the funerary and the markets. But the city will license their operation to private companies. Doria intends to reduce local expenses and cut the budget by $1 billion, to $15.6 billion, for 2017.
"São Paulo must be able to deliver public services with more quality and efficiency," Doria told Global Finance. "The city will follow this privatization program and give priority to its essential agenda on education, healthcare, housing, public transport, security, job creation and business opportunities."
Doria, who was elected last October, says he has no further political ambitions. His charismatic way of dealing with the press is reminiscent of the style of old local populists. Comparisons with another businessman in politics are inevitable.
"Thanks, but I decline. I have respect for president Donald Trump, but I have no identification with his principles and practices," said Doria.