NEWSMAKERS | POLAND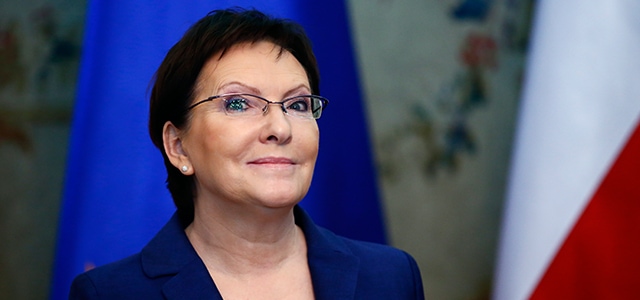 ---
Donald Tusk, Poland's prime minister for seven years before he was elected European Council president, was always going to be a hard act to follow. Far and away the most successful premier since Poland threw off communism, he presided over unprecedented growth (Poland did not experience negative growth following the 2008 global financial crisis) and an equally impressive bolstering of his country's international image. The main response to his successor, Ewa Kopacz, not surprisingly, has been: Ewa who?
The crop-haired, bespectacled 58-year-old is barely known outside Poland. Even within, most people know Kopacz, a former doctor and Health minister (before she became parliamentary speaker and deputy head of the ruling Civic Platform party), more for her loyalty to Tusk than for anything else. Yet with local elections scheduled for later this year and parliamentary ones for next year, she faces formidable challenges, not least keeping her party together following highly publicized wire-tapping scandal and leadership challenges.
"In policy terms, I think we will see more of the same," says William Jackson, emerging markets economist at consultancy Capital Economics. "Although more reforms are needed to boost long-term competitiveness and convergence with the EU, the new government will want to focus on growth without having to resort to populist measures."
Although the Polish economy remains in good shape, with a low current-account deficit, low debt levels and inflation, growth has slowed since the 3.4% recorded in the first quarter of this year.
Next year's elections will surely keep Kopacz, by all accounts a determined figure, focused. She will doubtless recall that Hanna Suchocka, the country's first female prime minister, who served from 1992 to 1993, only stayed in the post for 15 months. Kopacz will want to do much better than that.