"Lead, and dig up the diamonds in those around you." Not many politicians kick off their tenure by quoting a poem, let alone a politician who had been written off as "Boring Bill" for his predictability and lack of charisma. But this is what veteran conservative leader Bill English did, citing a verse by author and academic Selina Tusitala Marsh during his first press conference as New Zealand's 39th prime minister.
By then, however, his countrymen had grown used to surprises. A few days earlier, on December 5, English's predecessor, John Key, had stunned the nation by announcing he would resign after eight successful years in the post. "It was a shock because it was both a perfectly guarded secret and because he left office while he was on top," says Peter Wilson, principal economist and head of Auckland business at the New Zealand Institute of Economic Research.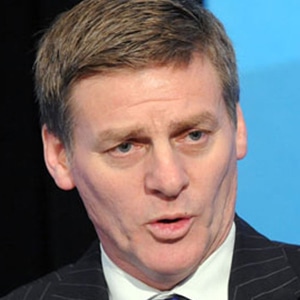 English, who is 55, has his work cut out for him. A former farmer with degrees in commerce and literature, married with six children, English served as Key's deputy and Finance minister, and was praised for helping steer the economy following the 2008 financial crisis.
"English becomes prime minister of an economy that is in very good shape," says Wilson: "We expect annual GDP growth to average above 3% over the next five years, and Treasury's latest forecasts project budget surpluses will continue to rise. With government debt low and falling, he will have options around cutting taxes and increasing expenditures in popular areas like health, education and infrastructure."
English still faces challenges, both at home, where in November he will try to win a fourth election as the leader of the National Party, and also abroad. "As a small, open economy a long way from markets, New Zealand has invested considerable time and effort into promoting a multilateral, rules-based trading system," says Wilson. "The TPP was a case in point. The rise of populism and protectionism is a particular worry, as New Zealand has little to offer in bilateral trade deals."