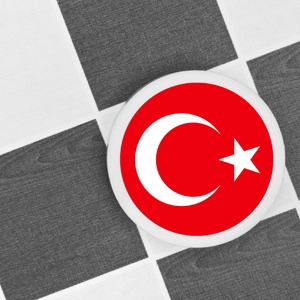 As GF went to press, negotiations in Geneva resumed over the decades-old division of Cyprus. Officials from the Greek and Turkish Cypriot sides, and from guarantor powers Greece, Turkey and the UK—not to mention the UN and EU—all expressed confidence. If a deal is reached, and if Cypriots endorse it in referenda on either side of the Green Line dividing the island, it could mean an end to one of the world's most intractable disputes.
Almost 43 years after Turkish troops invaded in response to a Greek-supported coup, and 12 years after a UN-sponsored agreement collapsed in the face of Greek Cypriot opposition, Greek and Turkish Cypriots have never had less to do with one another. Those who recall the brief period of comity following independence from Britain in 1960 get fewer every year.
"The international community is desperate for some positive news. The Greeks, and especially the Turks, have their own problems—and could frankly do without the distraction of Cyprus," says Angelos Chryssogelos, an associate at Chatham House in London who has been following the talks closely. "For just about the first time, the Greek and Turkish Cypriots have two honest and serious pro-solution leaders." A reunified Cyprus within the EU would be a boost to Brussels, currently grappling with Brexit and other problems.
There are incentives for Cypriots. A deal could boost tourism by bringing investment to the north, largely closed off to non-Turkish companies since 1974. It could enable Cyprus to develop offshore gas reserves and other projects. In fact, a deal could add €6 billion ($6.4 billion) to GDP within five years—plus €3.1 billion that the European Commission has promised.
But old obstacles remain, including the future of roughly 120,000 Turkish settlers and 35,000 or more Turkish troops in the north, as well as complex territorial and property issues. On these, the Turkish and Greek sides seem not to have edged closer. In January, Greece's foreign minister, Nikos Kotzias, unexpectedly called for Turkey's troops to leave at once, prompting president Erdogan to say they would remain "forever."
"The Cypriots want a deal, but this may not be enough unless the Greeks and Turks show more flexibility, rather than just going along for the sake of appearance," says Chryssogelos. "They need to be offered something [more]—by the US, by the EU—but right now this doesn't look very likely."