MILESTONES: UNITED STATES
By Gordon Platt
The Federal Reserve has found a new way to communicate its intentions to the markets. It will publish forecasts for the federal funds rate, the key short-term interest rate under its direct control.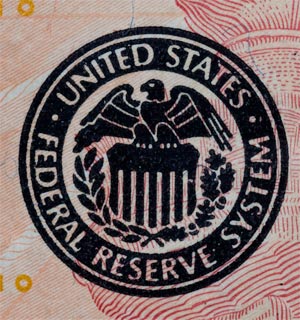 Fed policymakers already told market participants last August that the Federal Open Markets Committee had decided to keep the funds rate at low levels at least through mid-2013. The rate has been hovering between 0% and 0.25% since December 2008.
In its efforts to provide more effective guidance and reduce uncertainty, the Fed is also expected to introduce an explicit long-term inflation target later this year. The changes are part of Fed chairman Ben Bernanke's goal to make monetary policy increasingly transparent. On April 27, 2011, he became the first Fed chairman ever to hold a press conference following an interest rate decision, something the European Central Bank president has been doing for years.
The Fed was due to announce the first forecasts after the two-day FOMC meeting ending on January 25, after Global Finance went to press. Analysts said the central bank was likely to provide a range, central tendency and distribution of the FOMC members' forecasts for the fourth quarter of 2012 and the next few years, without disclosing who made which forecast. If the forecast further extends the date of the next expected rate hike, it could be tantamount to a policy easing, according to some economists.
Meanwhile, the FOMC took on a slightly more dovish bent with the annual rotation of voting members in January, when some of the more hawkish members departed. In addition, president Obama said he plans to nominate Harvard University finance professor Jeremy Stein and private-equity executive Jerome Powell, a former undersecretary of the Treasury, to fill the two vacancies on the seven-member Federal Reserve Board. While presidents normally appoint Fed governors from their own party, Obama paired a Democrat and a Republican in hopes of smoothing the path to Senate confirmation. Bernanke has two years to go on his second four-year term and aims to leave his imprint on the institution.