New NY Fed head is a surprisingly controversial pick.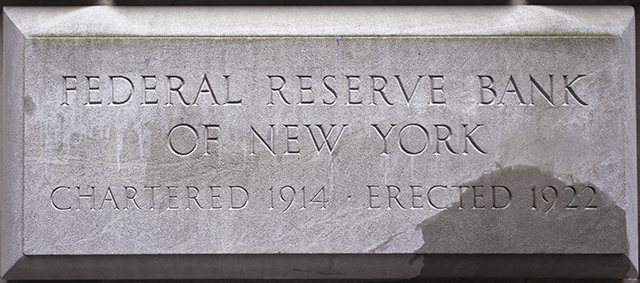 At first blush, John C. Williams seems a non-controversial pick for president of the Federal Reserve Bank of New York. But voices across the political spectrum have expressed strong resentment over his selection, as well as the process for choosing him.
There is little remarkable about the 55-year-old California transplant. After receiving his doctorate in economics from Stanford University in 1994, he began his career-long affiliation with the Federal Reserve System. His early published works were technocratic analyses of how central banks could better set and realize target inflation rates.
In 2011 he succeeded Janet Yellen as San Francisco Fed president. On June 18, he starts as regional president of the New York Fed. This might sound like a lateral move, but it is not. The New York Fed holds the largest stockpile of gold in the world, serves as a Wall Street regulator, engages in foreign currency exchange on behalf of the US and—most critically—implements the decisions of the Federal Open Market Committee (FOMC), buying and selling Treasury securities to optimize interest and inflation rates.
The New York Fed president is traditionally bestowed the additional title of FOMC vice-chair, the only non-Board member on the panel. This means that he will be one of three people who have a virtual lock on US monetary policy. The other two are newly appointed Fed chair Jerome Powell and presumptive Board vice-chair Richard Clarida. Powell and Clarida are presidential nominees. Williams, who replaces outgoing New York president William Dudley, was hired by a nine-person board of directors after relatively opaque deliberations, and has drawn criticism from both the right and the left.
Will he be inclined to address the next crisis with the Fed's balance sheet or with negative interest rates? Mark Thornton of the libertarian Mises Institute notes that "Williams has voiced support for both."
Jordan Haedtler, campaign manager for the Center for Popular Democracy, points out that Williams was Fed president in San Francisco when Wells Fargo was signing customers up for fake accounts, noting "his supervising left something to be desired."