JAPAN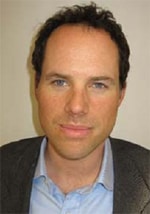 Japanese PM Taro Aso lends a hand in economic recovery.
Japanese prime minister Taro Aso may have had his 15 minutes of fame at the Group of 20 summit meeting in Washington last month. With the United States and Europe at odds over proposed new regulatory measures for financial markets, Aso stole the spotlight with his announcement of a plan for Japan to lend up to $100 billion to the International Monetary Fund to help support emerging market countries most affected by the global economic slowdown.
Aso also proposed to use Japan's considerable experience in dealing with the aftermath of asset bubbles to help lead the world out of its economic and financial morass. Ironically, his offer of help came just days before Japan, the world's second-largest economy, officially slid into its first recession since 2001, hurt by weak exports and cuts in business investment.
The 1990s are known as the "lost decade" in Japan, because the country's economy achieved very little growth during that time, as banks were allowed to carry bad loans on their books for many years and investors remained skeptical of the financial and business sectors, says Paul Lennox, corporate treasurer at Custom House, a Canada-based provider of global payment services. "It is the threat of a Japanese-style economic flat-lining and asset devaluation that has the markets and the central bankers worried," he says.
Japan's ruling Liberal Democratic Party (LDP) selected Aso as its leader in September after his predecessor, Yasuo Fukuda, resigned after less than a year as prime minister. Aso, a former foreign minister, was expected to be a caretaker prime minister until the next general election, which must be held before September 2009. His plans for a snap election were shelved following a sudden worsening of the global economic crisis.
While Aso's public support has been declining in opinion polls in Japan, he likely is hoping for a boost from his performance in Washington, where he made the country's presence felt on the global stage for the first time in decades and where he won praise from world leaders. The LDP is facing its biggest challenge in 50 years from the opposition Democratic Party of Japan, which controls the upper house of parliament. Meanwhile, economics minister Kaoru Yosano says the economy may not return to growth until 2010.
Gordon Platt