United States/Europe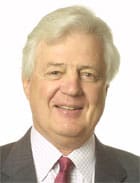 Damgard: Promoting harmonization

Fed up with costly and often contradictory regulations governing the cross-border trading of stocks and equity derivatives, securities and banking associations in the US and the EU have joined together to urge action to improve the situation. The plan is to start with increasing the regulatory efficiency in institutional trading before tackling the more difficult issues of investor protection in the retail sector.

The current regulatory approaches [in the US and the EU] include unnecessary differences that are burdensome to financial firms that operate in both marketsimposing costs that ultimately are borne by customersand that needs to change, says Cory Strupp, general counsel of the Bankers Association of Finance and Trade, or BAFT, an affiliate of the American Bankers Association.

The US-based Securities Industry Association, which comprises 600 securities firms, says its members get about 20% of their net revenue, not counting interest, from European markets. The US and the EU combined account for about 70% of global equity capitalization.

The SIA and BAFT joined with the ABA Securities Association, the British Bankers Association, the EUs Futures and Options Association, and the US Futures Industry Association in releasing a report in September calling for regulatory convergence in transatlantic capital markets. The study was carried out by the global law firm Clifford Chance and was supported by the Corporation of London. It recommends the development of a common set of examination and registration requirements and know your customer rules. Regulatory simplification and harmonization would have the benefits of lowering the cost of doing business and increasing competition on both sides of the Atlantic, says John Damgard, president of the Futures Industry Association. This should result in better service for institutions trading stocks and equity derivatives, he says.


Gordon Platt