UNITED STATES/CHINA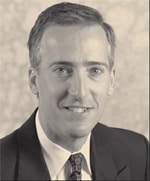 Tim Halter

Chinese companies that trade on US stock markets offer some comfort to investors seeking to catch a ride on the China boom without taking too much risk, says Tim Halter, founder and managing director of USX China Index.The 35 stocks in the index offer investors the opportunity to invest in China with the safety of the US-regulated securities markets, Halter says.
The listing of Chinese companies in the US is a growing trend, which Halter has helped to encourage in his role as president of Halter Financial, a Dallas-based consulting firm that helps companies go public through reverse mergers.
He helped China Automotive Systems, for example, obtain the shell of a US public company and to turn it into a Chinese-domiciled company trading in the US overthe- counter market. The company, Chinas second-largest manufacturer of power-steering components for automobiles, now has a market capitalization of $250 million and has applied to list on Nasdaq.
Halter says he has been a bit overwhelmed by the positive response to the USX China Index, which was introduced last October. Although the index is not yet publicly traded, it does have a symbol, USXC, so that investors can track it.We are seriously considering launching a fund, Halter says.
The index rose 104% in 2003, more than double the 50% rise in the Nasdaq for the year.While some economists warn that the Chinese market is overheating along with the economy (see cover story, page 12), Halter says price-earnings ratios remain reasonable.
There is an economic miracle happening in China, Halter says. Chinese entrepreneurs understand that they are living history.They are afraid to sleep at night for fear of missing out on the next opportunity. Clearly they are not the only ones fearful of missing the boat.

GP