CHINA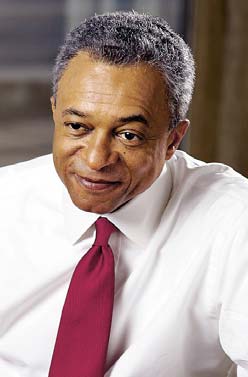 It looks like China might be able to pull off a feat that even the United States was unable to achieve after the stock market boom of the late 1990s. According to Stanley ONeal, chairman and chief executive of Merrill Lynch, China looks set to engineer a soft landing for its high-flying economy.Chinas economy has reached a critical mass and has become a true regional economic superpower, able to drive commodity prices worldwide and reinvigorate much of the Asian economy, ONeal told a recent conference in New York on investing in China.
Much depends on Chinas success. Asian exports to China grew 40% last year, and China imported 27% of the global supply of iron ore in 2003 and consumed 40% of the worlds cement, ONeal said. But while there are major risks of Chinas economy overheating and there is a shortage of raw materials, efforts by the Chinese government to slow the economy are paying off, according to ONeal.
It is estimated that Chinas year-over-year real GDP growth will moderate almost 2% by late 2004, early 2005, ONeal said.I am confident that China will continue to manage the process well.
Not all economists are quite as sanguine. History shows that the road to development is littered with well-intentioned governments that have been unable to control this kind of economic policy finely enough to avoid a mess, says Carl B.Weinberg, chief economist at Valhalla, New York-based High Frequency Economics.We see a very real prospect that a heavy hand on the policy levers will crash the economy, leading to economic and political turmoil,Weinberg says.Too light a hand will result in an overheated economic mess.
Economists at JPMorgan Chase in Hong Kong say the best way to tell if China is achieving a soft landing is to keep an eye on the M-2 measure of the money supply. If the authorities can keep it growing in the 12%- to 15%- a-year range, this could be a good sign that a soft landing is in the cards.

Gordon Platt