United States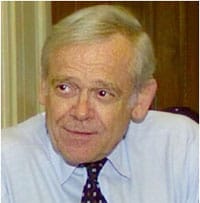 William H. Donaldson, chairman of the Securities and Exchange Commission, says he wants to do a cost-benefit analysis of the rules and regulations the SEC writes to implement the Sarbanes-Oxley (Sarbox) reforms. Corporate executives are complaining that the costs are high and the benefits are going to line the pockets of their accountants.
According to a survey by the Corporate Executive Board, a Washington, DC-based consulting firm that does research on best practices, the howls of protest from executives are more than justified. The survey found that the largest accounting firms have doubled their audit fees with US clients because of work mandated by the Sarbanes-Oxley Act. The increases ranged from 78% at Deloitte to 134% at PricewaterhouseCoopers. The survey of 43 companies that had to meet the new requirements in 2004 found that they spent on average $5 million to $8 million to comply with Sarbanes-Oxley.
The SEC will consult companies and auditors in April about how they fared with the first year of implementation of Section 404, a Sarbox provision that requires companies to document and test their internal controls against fraud. It is already clear that Section 404 is helping to strengthen the business operations of those US and foreign issuers who have seized the opportunity to use the internal-controls assessment as a managerial opportunity and not simply a compliance exercise, Donaldson says.
The disclosures that have been made and will be made under Section 404 involve facts that investors should know about a company when making an investment decision, Donaldson said in a speech at the London School of Economics in January. But these are also facts that management and the board of directors should know about the companies for which they have responsibility, he added.
Nevertheless, Donaldson acknowledges that it has been a difficult and expensive process to validate internal control systems. He is looking for a way to make some modest changes in the regulations without sending a signal that the agency is backing down.


Gordon Platt