Europe
By Justin Keay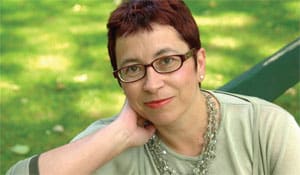 Torres: Green and digital technologies may fill growth gap
With the most serious global recession since the 1930s slowly coming to an end, European policymakers are now focusing on the post-crisis landscape. The view isn't pretty. For Ireland and many post-communist countries, 2010 will be another year of economic shrinkage, the only good news being that the contraction will be smaller than that in 2009. The UK is officially expecting growth of 1%-1.5%, rising to maybe 3% in 2011, although many observers believe these government figures are far too optimistic, calculated with at least one eye on a general election, due to take place by May 2010.
However, the biggest concern is not so much what 2010 serves up but what happens later. Baroness Vadera, former adviser to UK prime minister Gordon Brown and now adviser to the Group of 20 presidency, has spoken candidly about her fears of what happens when global fiscal stimuli are withdrawn at the end of 2010. A similar fear seems to be haunting the European Commission. Its recent semi-annual forecast put eurozone growth for 2010 at 0.7%, but it was far from upbeat. "We believe the EU's growth potential has halved to 1% for the foreseeable future due to the contraction in the bank sector and housing, which pre-crisis were major contributors to employment and growth," says Amelia Torres, spokesperson to Joaquín Almunia, Europe's economy commissioner. It is vital Europe starts looking for alternatives, she says. "We need to unleash the full potential of the service sector and find new areas—green and digital technologies, for instance—that can fill the gap," she adds.
Another concern is Europe's aging population. Torres says that with the number of people working relative to those who are not due to change from the current 4:1 to 1:1, not only must people work longer, but a way must be found to make the pension system sustainable.
However, Torres has no doubt of the most pressing priority: "Fixing the banks so they can support the economy is absolutely key," she asserts. "Otherwise, we face the risk of a negative feedback loop—and a fall back into recession."