Brazil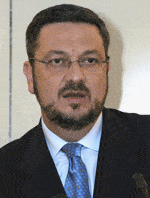 By using a careful blend of charm, patience and intelligence, Brazils finance minister has managed to nudge South Americas largest economy into one of its stablest periods in nearly decade.
Since assuming the nations top finance post in January of 2003, Antonio Palocci has diligently used the political savvy he gained in local politics to negotiate with the public, congress and even Brazilian President Luiz Inacio Lula da Silva himself.
Analysts say those finely honed political skills-plus a strong understanding of economic and fiscal policy-have enabled him to balance a commitment to his leftist Workers Partys social goals with the prudent financial management of Brazils economy.
"Hes balanced pressure from the international markets and from his own party," says Morgan Harting, director, sovereign ratings, at Fitch Ratings in New York. "He deserves a lot of praise for that."
And for the first time in years Brazil is experiencing positive economic news on several fronts: inflation has been dropping and was expected to log in at 7% for 2004 as the economy grew at an annual rate of about 5%. The real, the Brazilian currency, has increased to its highest level against the dollar in more than two years and surging exports helped the country post a record trade surplus of nearly $33 billion in 2004.
Paloccis commitment to sound macro-economic policies and a path of fiscal prudence has calmed the early fears of an international financial community unnerved by the prospect of a leftist leaning Workers Party taking the helm of Latin Americas largest economy nearly two years ago.
Yet at the same time the doctor and former mayor of Ribeirao Preto has not lost his social conscious. "Hes a serious person, and he and the president do care about their constituents," adds Harting. "But theyve had to manage their [peoples] expectations."

Paula L. Green