UNITED STATES/UNITED KINGDOM


Access to Bloombergs 170,000 desk-top machines will dramatically increase our reach. Bill Moran, EBS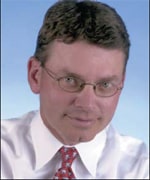 Bill Moran

EBS, the global bank partnership that handles $90 billion a day in spot foreign exchange trades,wants to expand beyond the inter-bank market. Bloomberg, the New York-based financial information and services provider,would like to break into the currency market in a big way.
Seemingly strange bedfellows, the two organizations could complement each other very well.They entered into a collaboration and distribution agreement in May that could bring new competition and innovation to the FX market.
Access to Bloombergs 170,000 desktop machines will dramatically increase our reach, says Bill Moran, New York-based chief operating officer of EBS.
EBS Trader, a conversational directdealing system, will be offered on the Bloomberg Professional service beginning late in the third quarter of 2003.
We have the source data that Bloomberg can put into its analytical systems, Moran says.This will create a combination of news, market data, alerts and analysis on a single platform that is easy to use for FX professionals at banks, institutions and corporations.
EBS is trying to make a living in a market where the margin is shrinking, analysts say. By teaming with Bloomberg it could pick up some new low-cost revenue by expanding its customer base.
For Bloomberg to crack into an FX market still dominated by archrival Reuters, meanwhile, it needs a good source of currency quotes, just as it did for corporate bond prices when it started up in 1981. Nearing a mature market in fixed income, Bloomberg needs a new strategy for growth, analysts say. It just might have found one.

Gordon Platt


GERMANY


OPENING UP DEUTSCHLAND AG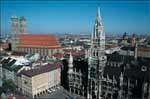 Munich

With the German government introducing revisions to its voluntary corporate governance code this summer, Deutschland AG is facing renewed pressure for openness with its shareholders and greater accountability. Changes center on forcing listed companies to detail their board remuneration and will allow limits to be set on the performance-based part of executives pay. Companies may also have to alter the terms of stock option payments so that options can be exercised when a companys share meets comparative targets (such as based on sector indices) rather than absolute targets, such as a particular price within time.
Although the difference between shop floor and management pay is less than in the US and elsewhere in Europe, German companies have traditionally been coy about releasing figures. In the last reporting year just six companies from the Dax 30 released comprehensive information about executive pay in their statements, with a smaller number giving some outline information.
When the code is amendedthe original code was enacted only last yearcompanies that do not give full salary information will have to justify not doing this in a special section of their annual reports. German shareholders are becoming less and less accommodating to fat-cat corporate culture and some chief executives in Germany will remember uneasily the shareholder-led ouster last year of Ron Summer, CEO of poorly performing Deutsche Telekom.
Germany has twice the number of individual shareholders it did five years ago, despite the intervening stock market crash. With cozy share crossholdings with banks increasingly unwound, management must tread carefully. Heavens, one day shareholders in Germany may even get to have a say on executive pay.

BBM


UNITED KINGDOM


BANKER UNDER FIRE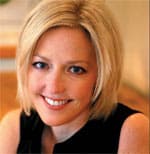 Robin Saunders

Arow riveting the City of London threatens to bring down one of its few star financiers of recent years.As Global Finance went to press, Robin Saunders, head of principal finance at the London office of WestLB,was fighting fires on a number of fronts after it emerged the bank had been forced to make a 330 million provision against a loan to TV rental company Boxclever. In normal times that would be bad news, but no disaster. But these are no normal times for WestLB. In May, the stateowned savings bank was forced to post a loss of 2.39 billion for 2002, partly on the back of increased risk provisions. Its now under scrutiny from the German bank regulator, at least one rating agency as well as its majority shareholder, the state government of North Rhine-Westfalia.
Saunders misstep has opened up simmering fault lines within WestLB itself, where her high profile has always attracted as much carping as admiration. Saunders, a driven but likeable 40-year old American citizen, joined WestLB four years ago in a marriage of convenience. She brought intimate knowledge of gearing up fuddy-duddy companies by borrowing against their cashflows, a technique made famous in the UK by financier Guy Hands (see below). In return,WestLB put up pots of cheap money generated by its controversial state guarantee.
Critics argued Saunders was as famous for the deals she failed to do as the ones she closed.The PR may have occasionally run ahead of the reality but a trophy list that included financings for Bernie Ecclestones Formula One racing operations, a buyout of the Main Street retailer BHS by entrepreneur Philip Green, and the rebuild of national soccer stadium Wembley brought friends in high placesas well as gushing profits for the bank. Saunders close links with a high-living, sometimes boorish group of entrepreneurs wont play well back in recession-hit Germany. Nor does the perceptionhowever misguidedof conflict of interest caused by equity investments in some of the deals financed by WestLB IOUs.

Mark Johnson


UNITED KINGDOM


HEARTBREAK HOTEL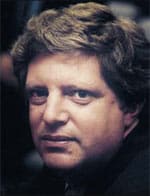 Guy Hands

West LBs Robin Saunders is not the only financier to fall to earth in a cruel spring for one-time wunderkinds of the principal finance market. Guy Hands, the man who harnessed the techniques of securitization to create a seemingly new form of private equity investing, has seen the glitter rubbed of a number of his deals. Hands is struggling to rescue Le Mridien, the tony international hotel chain, he bought for former employer the Japanese bank Nomura in 2001. Battered by the ill winds that have blown through the hotel industry in the past couple of years, Le Mridien failed to make a payment to its bank in January and is now mired in recapitalization talks. Nomura has already written off its 213 million stake in the group.
The news caps a miserable few months for Hands. Hes reportedly written off a 50 million private investment he made building a motor racing circuit in the English Midlands, and a private hotel chain run by his wife has struggled. A landmark deal for his new firm Terra Firmabuying up thousands of apartments in the North German city of Colognewas vetoed by the city council in February. Taken together with Saunders woes at WestLB (see above) critics argue this proves that principal finance was just old fashioned leveraged lending in disguise.
Hands is unabashed, still hoping to raise at least 2 billion of the 3 billion he originally slated for Terra Firma, and planning new deals. His latest target is classic Hands territory: a UK waste disposal group.

MJ