UNITED STATES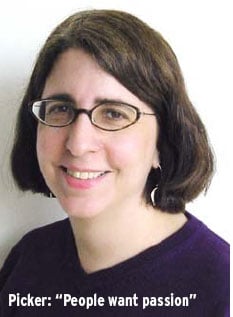 When it comes to corporate communications, the bar just keeps getting higher.While many public companies are still trying to get used to providing investors with anything more than bare-bones information, those who want to use that information are clamoring for more.And they dont want flannel or spin; they want hard, honest facts delivered by executives who are passionate about what they do.
A recent study by marketing agency Doremus, based on a number of focus group sessions with the agencys clients, has revealed that analysts and institutional investors are becoming increasingly frustrated with companies that offer investors only dry, scripted presentations in face-toface meetings.The study shows the participants, including Morgan Stanley, Mizuho Financial,AG Edwards,Wachovia Securities and Nomura, are particularly concerned with separating real information from spin.
According to Hope Picker, the New York-based research director at Doremus, the analysts and institutional investors agreed on their pet hate: conferences and conference calls where presenters simply read whats on their PowerPoint slides.It drives them nuts, Picker says.One of them summed it up when he told me,It is actually insulting that they read to us like were little kids.
According to Picker, this years comments were starkly different from those voiced by the same clients a year ago, when they were much more interested in hard, financial performance. Now were starting to hear people be interested again in hearing some passion from the company leadership, Picker says. One said,If the CEO cant get excited about the business, why should anyone else? If the CEO doesnt have passion, its over.
Analysts and investors are also keen to see companies in action.A number of respondents commented that it is very important that they be allowed to walk around a company to get a feel for it, even if they were doing so during a planned event. It doesnt matter if its stage-managed:You can smell productivity, one participant said.

Presumably, thats not all they can smell.

Dan Keeler