United Kingdom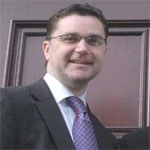 Whiteside: Government failed to encourage energy economy

As oil and energy prices continue to soar, sparking concerns on the worlds stock markets about rising inflation, energy experts in the UK are pointing the finger at the government for failing to do enough to protect UK industry. National energy and environmental consultancy Energy 2000 says rising energy and oil prices are starting to filter down through the industrial supply chain. In turn, it says, industries will be forced to pass on these increased costs to the end consumer by bumping up their own prices, presenting what Energy 2000 describes as a wider threat to inflation.
"Had the UK government stepped in to support industry with further cost-saving initiatives, British companies would not now be left picking up the pieces," says Peter Whiteside, director for Energy 2000. "It is their task to ensure that addressing the rising energy costs remain high on everyones agenda, and that there are means for businesses to reduce costs and consumption."
Companies within the UK with energy bills over 50,000 can obtain assistance from Envirowise and the Carbon Trust, but Whiteside says this is not enough, forcing some companies to relocate abroad where costs are lower. Taking into account the current pressures on inflation, Whiteside also lashed out at the government for imposing strict climate change levies on energy consumers, in addition to high targets for reductions in greenhouse gas emissions. "Only selected organizations are eligible for a rebate," Whiteside grumbles.
With energy prices unlikely to decline any time soon and given the current regulatory climate and pressure on companies to address energy efficiency, it seems businesses have no alternative but to try to ride out the current storm.

Antonio Guerrero