New York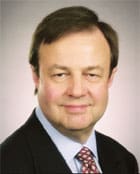 IFAC president Graham Ward

Executives who are still bogged down in Sarbanes-Oxley and IFRS compliance are probably thinking the regulators and the world of accountancy professionals have said all they need to say on transparency and accountability of financial reporting. But they would be wrong. At its recent board meeting in New York, the International Federation of Accountants (IFAC) announced that it would look at further measures for enhancing the financial reporting supply chain and that age-old bugbear, corporate management and governance.
The more skeptical may be thinking, Uh, oh! Not more regulatory compliance, but IFAC president Graham Ward says it is too early to conclude that its work would lead to further regulation. Instead, he says, the initial focus would be on providing practical help to people within the financial reporting supply chain to ensure they do the right thing when it comes to preparing company financial statements. We are not starting from a pre-judged position that more regulation is needed, says Ward. It has more to do with professional accountants within companies saying to us, Can you give us some help in a practical sense? They want more recognition for the role they play in the production of audited financial statements.
Ward says the renewed focus on the quality of financial accounting and reporting stemmed from a credibility report it issued two years ago entitled Rebuilding Public Confidence in Financial Reporting. And while company CFOs, CEOs and auditors have been in the firing line recently for inaccurate or dishonest financial reporting, IFACs aim is that everybody involved in the production of financial statements from the initial stages should focus on quality. That includes lawyers and banks. Ward says there was evidence to suggest that they earned fees based on the measure of success they had in convincing auditors that financial statements that werent fair were really fair. IFACs study will also look at whether measures such as the independence and rotation of auditors has made any difference in the quality of financial reporting.


Anita Hawser