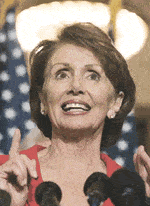 NANCY PELOSI, a California liberal, is in line to become the first-ever female speaker of the House. President Bush invited her to lunch at the White House two days after the election. Pelosi has pledged to fight for legislation to lower the price of prescription drugs available through Medicare by allowing the government to negotiate directly with pharmaceutical companies.
CHARLES RANGEL of New York will be the next chairman of the powerful House Ways and Means Committee. He says he wants to pursue a bipartisan approach to tax and trade issues. One of his goals is to limit the reach of the Alternative Minimum Tax that is affecting more taxpayers each year, including some middle-income people who don have a lot of special tax breaks.
CHARLES SCHUMER of New York (below) had the primary responsibility for raising funds and recruiting candidates for the Democrats in the 2006 Senate election. He was named chairman of the Joint House-Senate Economic Committee, or JEC, which is charged with advising Congress on economic policy. He co-authored legislation this year that would impose a 27.5% tariff on Chinese imports in retaliation for currency manipulation by the Chinese government.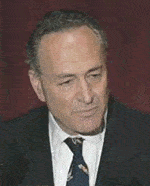 GEORGE MILLER of California is likely to be named chairman of the Education and the Workforce Committee. Technology companies are watching to see if he will be able to increase the annual cap on H-1B visas, which are used to lure software engineers and programmers to Silicon Valley from India and other countries.

Anita Hawser