France/global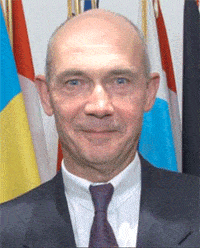 Lamy: Pulled the plug on

Doha

It must have been a painful moment for Pascal Lamy, the former French civil servant who has served as director general of the World Trade Organization for the past 12 months. After carefully shepherding the Doha round of the global trade talks through one crisis after another and then engaging in a week of last-minute private consultations with trade envoys as the G-8 summit in St. Petersburg failed to break the impasse, Lamy felt compelled to pull the plug on the talks on July 24.
To no ones surprise, agriculture was the stickler that prompted Lamy to relinquish hope of overcoming wealthy nations refusal to sharply reduce protection for their farmers. Three days later, the WTOs ruling body, the General Council, voted formally to suspend the talks for the foreseeable future.
On the day of the announcement, Lamy appealed to the trade ministers of the 149 WTO member countries to get the talks back on track. The poorest and weakest countries would suffer the most if the time-out turns into a failure, said Lamy of the negotiations launched nearly five years ago in Doha, Qatar, as a way to help integrate poorer nations into the global economy. A member of the French Socialist Party who began his career in the civil service at the French finance ministrys auditing agency, Lamy also asked countries to cease the vitriolic attacks that render a return to the negotiating table more difficult.
Now Lamy, who helped rescue the troubled Crdit Lyonnais in the 1990s and served as the European Unions trade commissioner in Brussels from 1999 to 2004, must watch as the United States and Brazil take the lead in efforts to revive the Doha round.
This month US trade representative Susan Schwab will travel to Australia for the 10th anniversary meeting of the Cairns Group of agricultural exporters after a scheduled meeting with ministers of the Association of Southeast Asian Nations in Kuala Lumpur in August. And after meeting with Brazils foreign minister, Celso Amorim, in July, Schwab said they would press other ministers to get the talks back on track.

Paula L. Green