Japan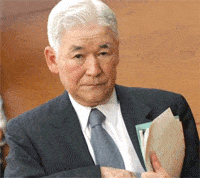 Bank of Japan governor

Toshihiko Fukui

Its not exactly a real-estate boom yet, except for the fashionable Ginza shopping district of Tokyo, which is always in demand, but land prices across Japan are rising again, especially in the countrys major urban areas. A government survey released in August showed that land prices rose for the first time in 14 years in 2005.
However, the average gain of 0.9% masked a continued decline in land prices in rural areas of the country. Whats more, the report came at a time when officials at the Bank of Japan are embarking on a tightening of monetary policy that could nip the recovery in the economy and real estate prices in the bud. The central bank ended an era of essentially zero interest rates on July 14 when it raised its benchmark overnight rate to 0.25%, marking the first increase in six years. Bank of Japan governor Toshihiko Fukui says he cannot rule out another interest rate rise by the end of this year.
However, if the US economy slows enough in the second half to crimp demand for Japans exports, as many economists now expect, a key support for Japans economic recovery could be knocked out of place. That could mean that the Japanese central bank once again is moving too early and is raising rates at a time when there are signs that the economy is starting to weaken again. Government officials, including finance minister Sadakazu Tanigaki, had urged the central bank to continue its zero-rate policy to ensure that growth is sustained and that deflation does not return. Fukui appears convinced, however, that its time to put the punch bowl away, even though the party has been fairly restrained so far and could soon turn into a wake again.

Gordon Platt