United States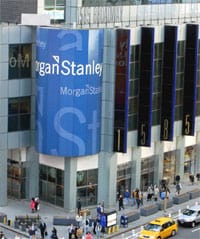 texto

Philip J. Purcell, the embattled chief executive of Morgan Stanley, cant seem to catch an even break. A Florida jury ruled last month that Morgan Stanley, the worlds biggest securities firm by market value, must pay billionaire investor Ronald O. Perelman $1.45 billion, including $850 million in punitive damages. The verdict came less than two months after eight former executives of Morgan Stanley, led by former President Robert Scott, began a campaign to oust Purcell.
Jurors in a West Palm Beach state court ruled that Perelman, now chairman of cosmetics-maker Revlon, was deceived by Morgan Stanley back in 1998, when he sold his camping-equipment company, Coleman, to Sunbeam. Perelman alleged that Sunbeam conspired with Morgan Stanley to mislead him about the consumer-products companys sales and prospects. Sunbeam filed for bankruptcy protection in 2001, making the shares that Perelman acquired in the leveraged buyout worthless.
Purcell said the court decision was a great injustice and that Morgan Stanley will appeal. Far from being a part of the Sunbeam fraud, Morgan Stanley was a victim of that fraud, losing $300 million when Sunbeam collapsed, the investment bank said in a statement. It also criticized the trial judge for imposing highly prejudicial rulings in the case.
The retired executives who are trying to unseat Purcell tried to make the most of the Florida ruling. They said it was the latest example of the legal setbacks suffered by the firm under Purcell and Donald G. Kempf Jr., Purcells longtime friend, who was named chief counsel in 1999.
Purcell became CEO of Morgan Stanley in 1997, when Dean Witter Discover acquired the firm for $10.4 billion. To help calm the firms critics, who want to split the firm in two, Morgan Stanleys board has announced the possible spin-off of its Discover credit-card unit.

Gordon Platt