UNITED STATES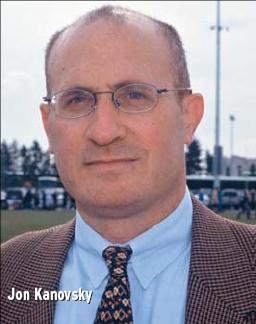 Retired New York City police detective Jon Kanovsky says he felt helpless and hopeless after his friend New York fireman Sergio Villanueva was killed at the World Trade Center on September 11, 2001. Kanovsky spent three weeks at Ground Zero digging for survivors and mourned with everyone else. But he wanted to do more. He wanted to give something, but not, he says, to a faceless charity. Soccer was one of Villanuevas passions, so Kanovsky decided to establish an endowed soccer scholarship in Villanuevas memory at Hofstra University in Hempstead, New York. Kanovsky says he wanted the scholarship to go to young men or women who demonstrated the work ethic, integrity, discipline and courage that exemplified Sergios lifeand who needed a little help.
Kanovsky got a little help of his own when Barclays Capitals UK employee football club expressed an interest in doing something to honor the victims of 9/11. The two came together, and the result has been an annual soccer tournament involving Barclays Capitals US and UK soccer teams and the teams of the City of New Yorks Fire Department and Police Department.
The first tournament was played last year. With the sales of tickets, T-shirts, pledges and a check from Barclays for $100,000, the endowment was much bigger than its founder could have hoped for.
This years tournament took place on October 18 in Hofstra Universitys new soccer stadium. The Firefighters team won the event, and Barclays Capital wrote another check for $100,000 to the Sergio G. Villanueva Scholarship Fund.

Joseph Giarraputo