UNITED KINGDOM/UNITED STATES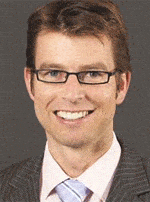 Divett: Offshoring IT involves hidden costs.
Offshoring information technology services is an emotive subject that incites mixed responses from most companies. Although Wall Street financial firms were among the early adopters of outsourcing, sending their back-office IT operations to offshore centers in India and other locations, the response from employees and US lawmakers has been less than favorable.
Despite this, it does not appear to have stopped the major offshore IT outsourcing providers such as Infosys from reporting $1 billion-plus second-quarter revenues this year. Yet, while offshoring of IT may be here to stay, recent research commissioned by IT services company FDM and conducted by technology marketing agency Vanson Bourne indicates that companies are less than happy with the results. FDM's survey of FTSE 100 firms found that 44% of managers felt offshoring IT was damaging their business. Only 3% of managers reported encountering no problems with offshoring.
"When you are designing IT systems, you really need to understand what the issues are and the application that you are working with," says Julian Divett, chief operating officer of FDM. "What we are finding is that if the offshoring provider is not familiar with that application, there is a problem getting it fixed." FTSE 100 firms cited cultural differences and lack of familiarity as the main reasons why they had encountered problems with offshoring.
Divett says the perceived cost benefits of outsourcing IT jobs offshore are beginning to be outweighed by other considerations such as the need to ensure IT departments have not only strong technical but also communication skills.
"Firms that have outsourced IT resources offshore are beginning to realize that IT is not just a commodity and that you still need to have support and development," Divett says. He adds that the cost benefits of offshoring have been overstated, as there are "hidden costs" associated with firms having to send managers to remote offshore locations.
Anita Hawser