Brazil
Antonio Guerrero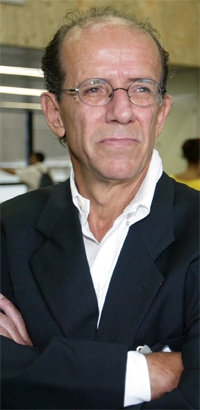 Palocci: Stillfacing more
corruption allegatio

ns
Former Brazilian finance minister Antonio Palocci has won a political victory after the country's Supreme Court dismissed charges that he violated bank secrecy laws. The ruling could put Palocci, a 49-year-old medical doctor and labor activist, in the running to replace president Luiz Inácio Lula da Silva in next year's elections. His legal woes, however, are far from over.
The Supreme Court case involved allegations that Palocci, a close Lula ally and a founder of the ruling Workers' Party (PT), illegally perused banking records of a witness in a bribes-for-votes scandal in 2005. The aim, said opponents, was to silence the witness in a scandal that led to calls for Lula's resignation. The Supreme Court found there was insufficient evidence to proceed with a trial.
There are still more than 20 cases pending against Palocci in other courts, though, mostly involving allegations of corruption during his two terms as mayor of Ribeirão Preto. Palocci stepped down as finance minister in 2006 amid another political scandal and went on to win a congressional seat.
Palocci's success as finance minister, strong support in São Paulo and ability to unite PT factions could give his presidential aspirations some traction. Lula signaled cabinet chief Dilma Rousseff as his chosen successor. However, she is battling cancer and lagging in the polls, sparking speculation Palocci may become Lula's favored candidate. In an August poll Rousseff had a voting intention of just 16%, unchanged for three months, while her most likely rival, São Paulo governor José Serra of the opposition PSDB Party, obtained 37%.
One way or another, it seems Palocci is poised for a major political comeback. If Lula continues to back Rousseff, rumors say Palocci's consolation prize will be to head the central bank should Henrique Meirelles step down to pursue a gubernatorial bid.
How do you say "Teflon man" in Portuguese?